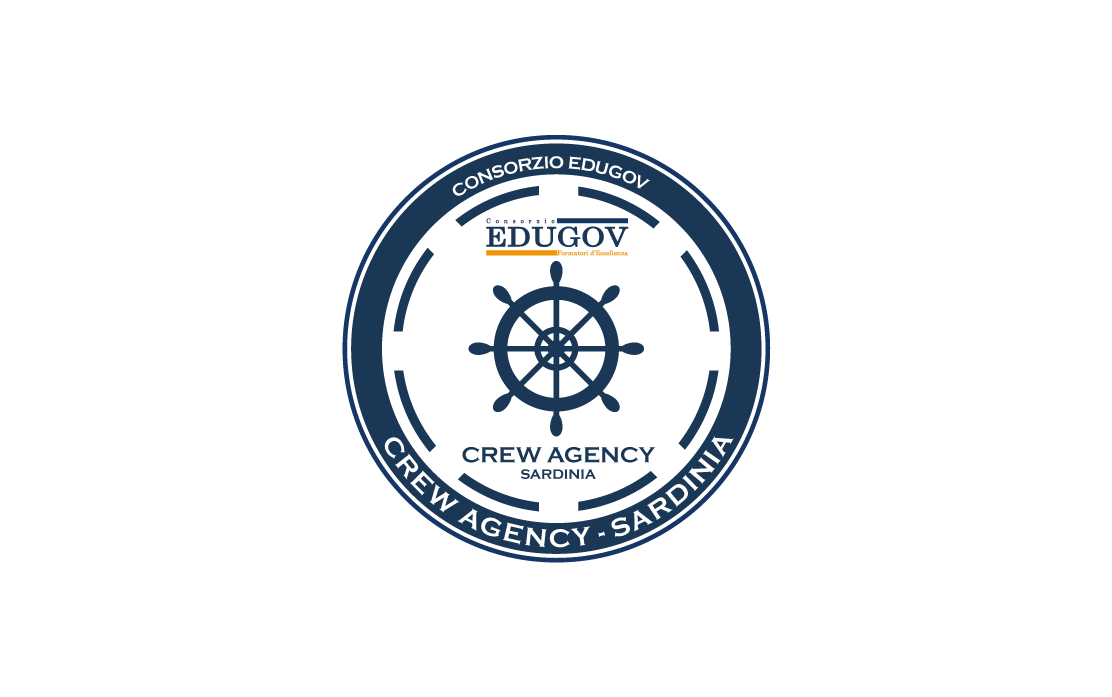 THE COMPANY
Consorzio Edugov was born in 2003. Located in Sardinia, Consorzio Edugov supports companies for organisational set-up changes, recruiting activities, productive process reorganization, services diversification and innovation, new proficiency development, supplying a prompt reply to meet selection and vocational training demands at different levels, by means of focused interventions.
A new specialized division dedicated to the nautical sector was founded in 2014. The aim of this unit is to support ship owners, captains and every kind of nautical company, providing suitable solutions for recruiting and training demands.
By det. n° 20672- 2299 of the 26th may 2014 certification code accr 18 cod. ss6 organizational unit, Consorzio Edugov became certified body for work services of Regione Autonoma della Sardegna (Autonomous Region of Sardinia) according to decree of the regional executive order n°48/15 of the 11th december 2012 (d.g.r. n. 48/15 del 11/12/2012).
OUR MISSION
Our mission is to support ship owners, captains and nautical companies in their search for qualified staff and crew; providing a quick, high quality service.
OUR VALUES
In order to provide work facilities, CONSORZIO EDUGOV refers to the following fundamental principles:
Access: all people can have access to our services, without any discrimination.
Equality: equal treatment is guaranteed to all subjects that have access to our services, independently from personal and social status.
Equal opportunities: there is no prejudice concerning gender, age, religious belief, disadvantage, nationality, sexual leanings, and personal beliefs. Equal opportunities regarding employment and job conditions are guaranteed to all subjects.
Impartiality: objectivity and impartiality are guaranteed in our relationships both with Companies and with Users.
Free admission: services are provided without any OBLIGATION for candidates.
Temporal continuity: the supply of our services is focused on the aim of reaching functional goals and necessities of recipients.
Attendance: both users and companies are given the opportunity to express their own opinion on services supplied by CONSORZIO EDUGOV (warnings, advice, complains).
Communication and directness: clear and full information about services provided and their modality of supply is guaranteed.
Effectiveness and Efficiency: services supply is subject to a process of control and monitoring that allows to analyze eventual problems and adopt the most suitable solutions, in order to gain continuous improvement.
Privacy: privacy is guaranteed for personal data and information which are meant to be used only for services arranged and for statistics.
RECRUITING PROCESS
Consorzio Edugov recruits candidates from all over the world by the means of specialized websites, partnerships, and a database. When it is not possible to have face-to-face interviews, we exploit online interviews as a means of selection in order to make our range of action wider and to give a quick response to meet our partners' demands.
A fundamental part of our selection process is the control of references which allows to minimize the risk connected to human resources activities.
STRENGTH POINTS
Service quality: selection process lead by qualified staff. Control of references.
Speed: quick response by the means of the internet with a range of action all around the world.
Success fee: in order to meet our clients needs, we apply a success fee, with the only initial charge of the advertisement price when it is considered useful to publish on a website with fee.